About
Innovation is becoming increasingly important for Australian businesses to continue competing in an international market, but where does vocational education and training sit in this agenda?
The role of registered training organisations (RTOs) is pivotal in the innovation agenda yet their potential is currently not being fully realised. Critical to their success in the future however is the need to adopt changes which will strengthen applied research capabilities amongst the workforce.
Applied research, which focuses on solving real-world problems both in industry and in VET practice, can create new knowledge as well as encourage the use of existing knowledge in new and creative ways. The participation of RTOs will necessitate a new orientation towards industry partnerships, different business models and greater efforts to draw upon existing expertise within the workforce or to cultivate talent. Naming and claiming what can be done in the sector is the first step towards establishing VET's applied research niche.
This webinar will expand on these ideas and how the VET workforce can develop its capabilities to strengthen VET's role in applied research and contribute to the innovation system.
Presenters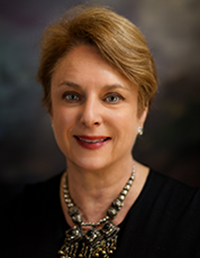 Francesca Beddie, Director, Make Your Point
Francesca Beddie is a former Australian diplomat and senior official in the Australian Agency for International Development. From 2002-2004, she was the Executive Director of Adult Learning Australia, the peak body for adult and community education providers in Australia. From 2009-2012, Francesca was General Manager, Research at the National Centre for Vocational and Education Research (NCVER). She undertakes research and analysis into tertiary education policy.
Francesca is a full member of the Professional Historians Association (NSW), the Australian Society of Authors and the Canberra Society of Editors. During the past fifteen years, as co-founder and director of Make Your Point consultancy, she has developed and facilitated training programs in effective communication and international negotiations.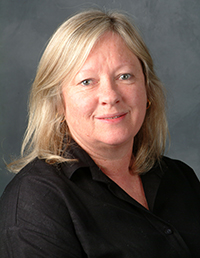 Linda Simon, Consultant and Educator, Charles Sturt University, University of Technology and Linda Simon Consultant
Linda Simon has been a teacher in schools, TAFE and now at university. She currently teaches subjects relating to adult education at Charles Sturt University. Linda was Secretary of the TAFE Teachers Association for over fifteen years, and Federal TAFE President of the Australian Education Union for six years. Currently she is National Convenor for Women in Adult and Vocational Education (WAVE), an Executive member of AVETRA, and an organiser of the TAFE Community Alliance.
Linda has published on applied research in VET and supporting women and girls in apprenticeships and non-traditional trades. She has also served on the Boards of NCVER and BVET in NSW, and is an educationalist and researcher committed to equity and public education.
Chair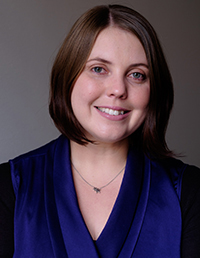 Bridget Wibrow, Research Officer, Research Operations, NCVER
Bridget joined NCVER in 2007 and is experienced in managing research projects funded through the NVETR program and undertaking qualitative research. Her areas of research expertise include building researcher capacity, employability skills and qualification utilisation.
Register
Register now to secure your place.
Publications
For more information on the research behind this webinar, please read the following report and research summaries.
VET applied research: driving VET's role in the innovation system
Developing VET applied research: steps towards enhancing VET's role in the innovation system
Explaining the VET applied research developmental framework
Join the conversation
Discuss the webinar topic with us and our networks by tagging @ncver on Twitter.