About
Rationalising the number of VET qualifications in the Australian VET system is a current priority of the Australian Government as there are too many underutilised qualifications that could potentially be reduced. This is not an issue unique to Australia though, with many other countries looking to rationalise their qualifications to make them more responsive to changing skill needs and working life.
One potential method to reduce qualifications is through grouping qualifications in order to train individuals for a number of jobs rather than one occupation and create greater transferability of skills in the labour market.
This webinar will provide an overview of the different approaches used by other countries to reduce their number of VET qualifications. It will also discuss the lessons that can be learnt for the Australian VET system.
Based on research from the NCVER report 'International models to rationalise VET qualifications, including occupational clusters' which is due for release in September 2020.
To stay up to date with the latest NCVER research and statistical releases, events and more please visit our subscription page.
Presenters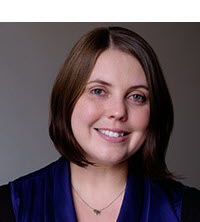 Bridget Wibrow, Research Officer, NCVER
Bridget joined NCVER in 2007 and is experienced in managing research projects and undertaking qualitative research. Her research interests include employability and transferable skills, understanding how VET qualifications are used and seeing how VET responds to changing needs in the workplace.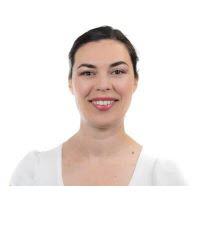 Joanne Waugh, Senior Research Officer, NCVER
Joanne joined NCVER in 2020 and brings experience in VET training product development, government policy evaluation and qualitative research. Her research interests include apprenticeships & traineeships and student equity.
Discussant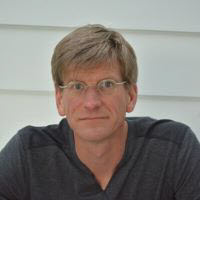 Dr Darryn Snell, RMIT University
Dr Darryn Snell is an Associate Professor in the School of Management and co-coordinator of the Skills, Training and Industry Research Network at RMIT University, Melbourne. Darryn has worked extensively on employment and workforce development questions. He has conducted research in a range of industries including manufacturing, agri-foods, transport and logistics, cleantech and the electricity generation industry. Among the range of research topics that he has examined are: cross-occupational skills transferability; workforce skills for Australia's digital economy; 'just transition' for workers in carbon-exposed industries; reasons for non-completion among apprentices and trainees; skill needs and capabilities for the 'green' economy; and the skills and training implications of an ageing workforce. He has recently completed major research projects for the National Centre for Vocational Education Research, the Australian Research Council, the Department of Regional Australia, Local Government Arts and Sport, the Department of Education, Employment and Workplace Relations and The Gordon Institute.
Register
Register now to secure your place.
Time zones
Check your time zone to make sure you don't miss out!
Join the conversation
Discuss the webinar topic with us and our networks by tagging @ncver on Twitter.
Privacy Collection Notice
If you register for this webinar, you submit your information to the webinar organiser, who will use it to communicate with you regarding this event and other services.
Any person in the European Union (EU) who participates in this webinar is considered to have opted in by their own choice, and should be aware that while NCVER fully complies with the Australian Privacy Act and Australian Privacy Principles, including the Notifiable Data Breaches Act, which have similar requirements to the EU General Data Protection Regulation (GDPR), may not at this time, comply with all GDPR requirements.
View NCVER's Privacy Policy here.