Board
Ruth Shean
Chair
Appointed: January 2019
Qualifications: FAICD, FGIA, FCIS, FIPAAWA
Experience: Dr Ruth Shean is an experienced non-executive director, having served on many government and not-for-profit boards. She was recently appointed to the board of Catholic Professional Standards Ltd which was created as a response by the Catholic Church to what has emerged during the Royal Commission into Institutional Responses to Child Sexual Abuse.
She has over eighteen years' experience as a senior public servant, and was the Director General of the Western Australian Government Department of Training and Workforce Development. Prior to that she was Commissioner for Public Sector Standards.
Her other government CEO roles include Director General of the Disability Services Commission (from 1999 – 2006), and Director General of the Department for Community Development.
She has also been a non-government CEO (of the Cerebral Palsy Association), and has held leadership positions on both state and federal government reviews and committees. She has also been on governing councils of both Curtin and Murdoch Universities.
Dr Shean is a highly effective communicator and a collaborative leader. She is a passionate problem solver and excels in evaluation, analysis and synthesis and applies this in strategic development, public administration, service delivery and cultural change projects. She enjoys speaking to a wide range of audiences and mentoring high performing and developing leaders.
Lynne Austin
Director
Appointed: January 2018
Experience: Lynne has over 30 years' experience in leadership roles, predominantly within the VET sector and was instrumental in the fledgling years of the Adelaide Training and Employment Centre (ATEC) from 1990. Throughout this time she has played key roles in general and executive management leading ATEC in the provision of services to industry, the government and the South Australian community as a whole. As ATEC's Chief Executive Officer from 2010, Lynne is a recognised leader in the VET sector. She has contributed greatly to the sector and provided a platform for ongoing conversations to improve the effectiveness and visibility of VET. Lynne has also provided support for and promotion of the Group Training Sector rebranded recently as the Apprentice Employment Network (AEN) and is currently serving on the Boards for both the South Australian and National AEN. She is also a member of the Australian Institute of Company Directors, an Associate Fellow with Australian Institute of Management, a long-term member and current Deputy Chair of the Industry Training Providers Association, supports a number of local community groups and ensures currency of knowledge across business, legal and governance arrangements.
Ian Curry
Director
Appointed: November 2018
Experience: Ian is National Coordinator - Skills, Training & Apprenticeships with the Australian Manufacturing Workers' Union (AMWU). He has national responsibility for managing the AMWU's policy development and its engagement with the national training system and the structures that underpin it. Ian has a long history of activism within the training system and has served on a number of ministerial inquiries as well as many state and national regulatory and advisory bodies.
He is a product of the VET system, is a member of 6 Training Package Industry Reference Committees and is a passionate advocate for the transformational power of a high quality vocational education. Happy to be a fierce critic of the system when it strays, or descends into bureaucracy, he firmly believes that bipartite industry leadership of the VET system is critical to its success.
Megan Kirchner
Director
Appointed: January 2018
Qualifications: BA, Executive Masters of Public Administration, University of Melbourne (ANZSOG)
Experience: Megan is the Head of Tertiary Education at the Business Council of Australia and has responsibility for leading policy, advocacy and member engagement across the tertiary education agenda. She has previously held senior executive positions in the NSW Department of Premier and Cabinet, the Victorian Department of Human Services and the Victorian Department of Premier and Cabinet. In those roles, she provided leadership and policy advice across tertiary education, housing, justice, health, and intergovernmental relations, and led the development of several major reforms including the Victorian Skills Reform Package, the Victorian Homelessness Action Plan and the NSW Bail reforms. Megan has managed significant operations in both the higher education and vocational education and training sectors and has worked as a consultant to schools, VET, and higher education. She is currently a member of the Australian Industry and Skills Committee and has just completed a two-year term as a member of the National Workplace Relations Consultative Council.
Suresh Rao
Director
Appointed: July 2019
Qualifications: M.Stat, PMP (Project Management Institute)
Experience: Suresh brings a wealth of experience in IT to NCVER having been in the IT sector for over four decades in Australia and overseas. Over the last twenty-five years in Australia he has delivered IT solutions in a range of sectors including Government, not-for-profit, energy, finance and health.
Recent roles include eight years as CIO at The Smith Family where Suresh helped transform the organisation through industry award winning innovative enterprise-wide IT solutions, as Project Director for the Secure Unified Research Environment (SURE) Australia's first secure private cloud infrastructure for health research, and as co-author of two research reports at the Digital Health Cooperative Research Centre (DHCRC) that discussed the technological and governance barriers to health research in Australia and proposed an architecture for developing and maintaining large health datasets for research. Most recently he worked as a volunteer IT Adviser with NGOs in Indonesia and Cambodia, advising and mentoring staff on effective and efficient use of IT to fulfil their mission.
Suresh's expertise goes much beyond technology having been in senior technology and project management roles over more than two decades that required a strong blend of strategic, operational and governance skills. He believes in adopting a strategic approach to implementing technology solutions that are operationally appropriate and effective.
Simon Walker
Managing Director
Appointed: October 2018
Experience: Simon began his career in the public sector as a financial analyst for Central TAFE in Western Australia after starting his career in the private sector. Simon joined the WA Department of Training in 1997 and has since worked in a variety of senior executive roles with a focus on VET sector planning, policy and resourcing.
Simon represented Western Australia on the national Senior Skills Officials Network (SSON) and the national Ministerial Advisory Council on Skilled Migration (MACSM) and was an ex-officio representative on the Western Australian State Training Board. Simon was also the state and territory government representative on the inaugural Australian Industry Skills Committee (AISC).
Simon joined the NCVER board as a director in 2015 and took up the position of Managing Director of the NCVER in October 2018.
Catherine White
Director
Appointed: November 2018
Qualifications: MIM, B.Ed, GAICD, Cert IV TAE
Experience: Catherine is a multi-faceted executive leader with 30 years' experience and leadership across the education, training and employment sectors. She has a Masters in International Management and a Bachelor of Education and holds professional memberships with the Australian Institute of Company Directors and the Institute of Managers and Leaders.
Catherine's career includes secondary, vocational and tertiary teaching, senior management and industry advisory roles and is underpinned by a strong policy framework. She has a comprehensive understanding of the vocational education and training system and has engaged with national training packages from a policy, design and implementation lens. She is a skilled change manager and has successfully negotiated and navigated complex projects and National Partnerships across political cycles and under time pressured environments. This project and research work includes the Stronger Futures National Partnership, Regional and Remote training delivery and 'Closing the Gap' reform.
Catherine is the Executive Director of Workforce NT in the Northern Territory Government. This role includes representing Northern Territory interests through the Senior Skills Official Network and the implementation of new policy and legislation. She has a strong track record of leading teams and delivering on outcomes in challenging and changing environments and known for her skills in working in cross cultural settings.
Nadine Williams
Director
Appointed: November 2018
Qualifications: BA, EMPA
Experience: Nadine is Deputy Secretary for the Skills and Training Group in the Department of Education, Skills and Employment.
Nadine has a background in microeconomic and regulatory reform and 25 years of experience in leading complex reform agendas at both the Commonwealth and State government level.
Nadine has held senior roles in the Department of the Prime Minister and Cabinet, the Department of Finance and the NSW Government. She has worked across a broad range of public policy issues, including employment and training policy in the Indigenous Affairs portfolio; environment and agricultural policy; and COAG regulatory and competition reform.
Prior to joining the Department of Education and Training in 2018, Nadine oversaw the delivery of consumer regulation; regional communications policy and programs; and the National Broadband Network in the Department of Communications and the Arts.
Executive team
Managing Director
Simon Walker
Executive Assistant - Tammarra Harty
phone: +61 8 8230 8608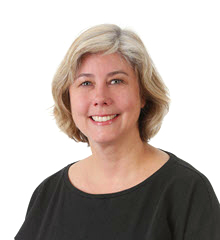 General Manager Research, Analytics and Reporting
Dr Mette Creaser
Executive Assistant - Sandy Pinkerton
phone: +61 8 8230 8635
General Manager Data Transformation and Technology
Mark Williams
phone: +61 8 8230 8605
Executive and Project Support Officer
Claudia Alfaro
phone: +61 8 8230 8633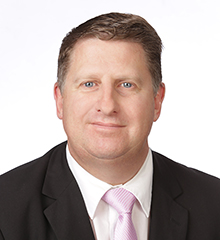 Executive Manager, Inform & Engage
Mr Phil Loveder
phone: +61 8 8230 8665
Responsible for executive management of NCVER's stakeholder engagement, knowledge management and digital publishing and communications capabilities and functions.
To contact individuals by email, please use the format firstname.lastname@ncver.edu.au. Emails to the Managing Director should be sent to the Executive Assistant.
Management team
Data Services & Reporting Manager
Kelly Marshall
phone: +61 8 8230 8606
Responsible for the release of statistical publications, associated data products and data services.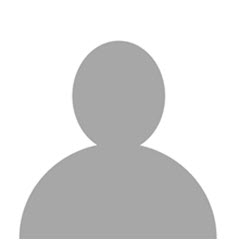 Data Transformation Manager
Vacant
Digital Publishing & Communications Manager
Ms Deanne Loan
phone: +61 8 8230 8496
Responsible for marketing NCVER's products and services, media, conferences and events, NCVER's Portal and LSAY website and production of NCVER publications.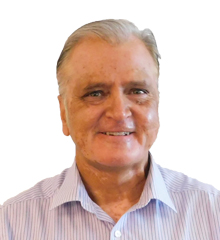 Finance & Governance Manager
Peter Brass
phone: +61 8 8230 8414
Responsible for finance, risk, privacy & complaints, and corporate governance. Peter is also the Company Secretary.
HR & Business Services Manager
Ms Linda Eldridge
phone: +61 8 8230 8452
Responsible for human resource, accounts, travel and business support services.
Information & Technology Services
Mr Graham Smith
phone: +61 8 8230 8639
Responsible for the people, systems and technology that enable the collection and validation of VET and apprentice & trainee data. This includes client support, data quality, software development, technology operations and business intelligence.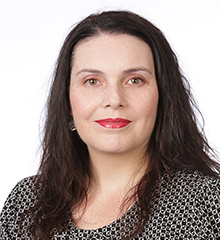 Knowledge Management Manager
Ms Kelly Frazer
phone: +61 8 8230 8645
Responsible for NCVER's library service including NCVER's international research database VOCEDplus.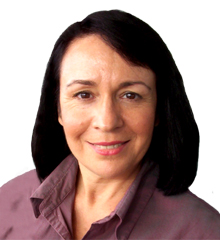 Research & Data Analytics Manager
Dr Joy de Leo
phone: +61 8 8230 8644
Responsible for delivering a portfolio of research and analytic projects that address the current and emerging priorities and needs of governments, industry stakeholders and the wider vocational education and training (VET) sector. And to provide evidence that is valued in informing national skills policy and practice and communicating findings in a range of formats, both digital and traditional, that appeal to a wide audience.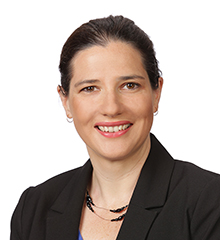 Surveys Manager
Ms Rebecca Sherman
phone: +61 8 8230 8477
Responsible for the major program of national surveys, including the annual survey of student outcomes, survey of employers and major one-off surveys on topical issues.
To contact individuals by email, please use the format firstname.lastname@ncver.edu.au