About the National VET Funding Collection
Data from the National VET Funding Collection provides information on the flow and distribution of government contributions that stimulate or support publicly-subsidised vocational education and training (VET) activity in Australia.
VET funding data has three distinct parts:
jurisdictions' contributions and allocations
funding activity and distribution

funding activities and distributions (excluding loan values)
funding for VET Student Loans

public VET asset base.
Reporting includes direct and indirect funding for VET including employer incentive programs for workforce training.
The new funding collection is being phased in over three years, with a subset of data collected and reported for 2017 and 2018, and full implementation for 2019.
This new collection has replaced the existing National VET Finance collection.
For collection timings and more information see our VET statistics explained page.
Data products
Please select the appropriate tool depending on whether you are a general or regular user of data.

General users
Have a basic understanding of data.
Supporting documentation is available from the publication page.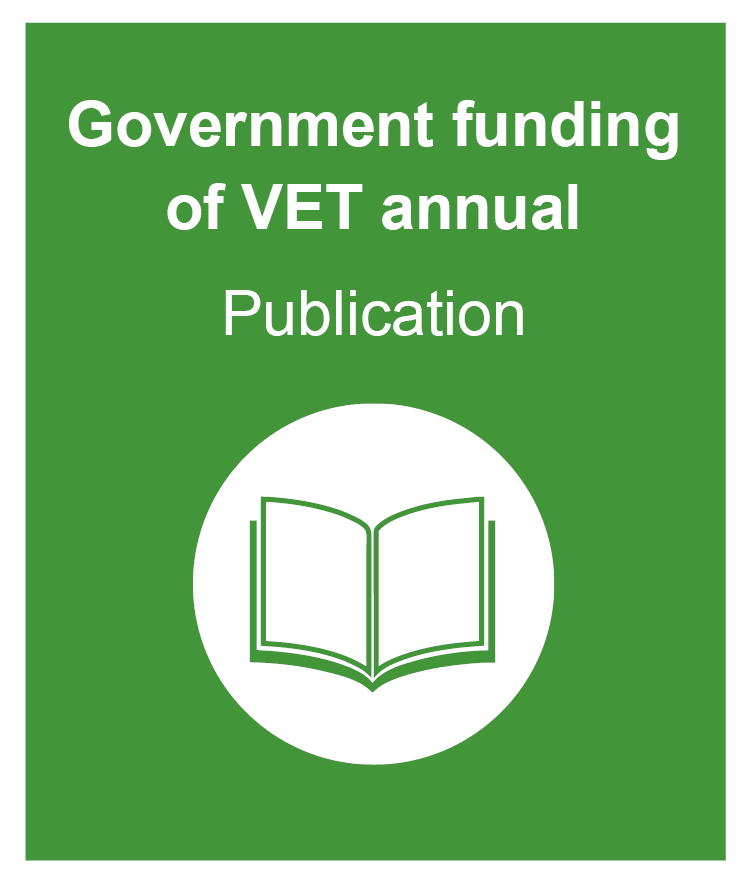 Regular users
Can understand tables and manipulate data.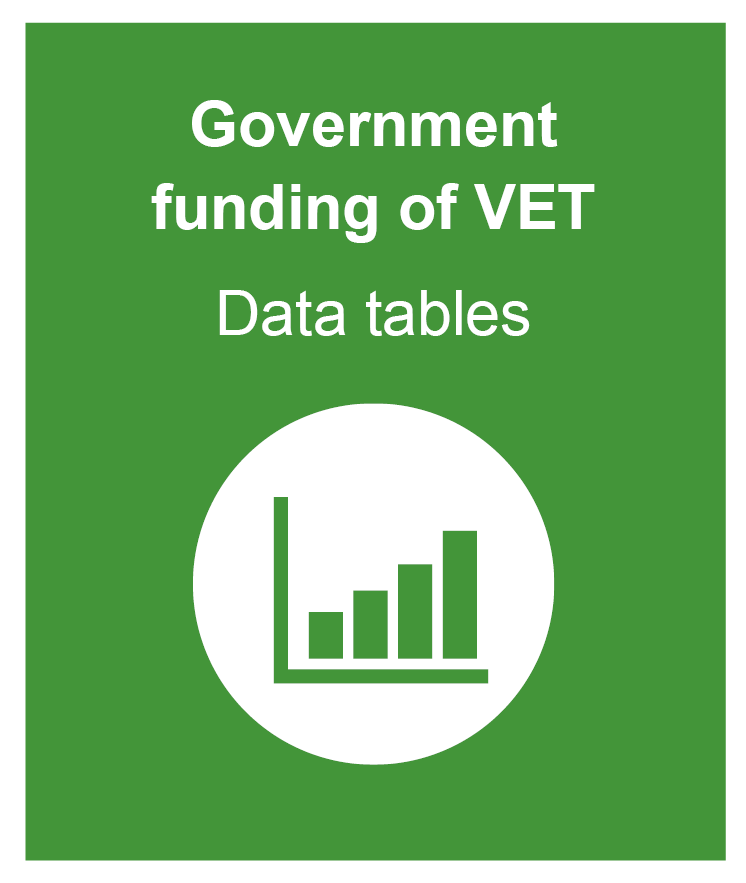 Superseded publications
Superseded publications from this collection may be accessed through the VOCEDplus database.